2017 Scholarship Recipient
We selected Logan Sikora as our 2017 Scholarship recipient, and Logan accepted the $5000 scholarship at our July board meeting. Logan is entering his senior year at Ashland Wisconsin's Northland College. He is majoring in Biology and Natural Resource Management with an emphasis on fish and wildlife ecology. He was born and raised in Colfax, Wisconsin, and grew up fishing the Brule with his Dad. Logan says his passions are fish, fish management, and the bodies of water that they inhabit. Logan aspires to be a fisheries biologist somewhere in the Midwest hopefully in Northern Wisconsin. He is an active member of the student chapter of the American Fisheries Society at Northland and has volunteered for the Fish and Wildlife Service and the Wisconsin DNR. His summer jobs have included work for the Wisconsin Fisheries Cooperative Unit in Stevens Point and interning for the DNR's Lake Superior Fisheries Management Unit in Bayfield. This summer Logan is employed by the Wisconsin DNR as a research technician at the Escanaba Lake Research Station near Boulder Junction.
We look forward to following Logan's path to a fisheries career in following years.
Congratulations Logan.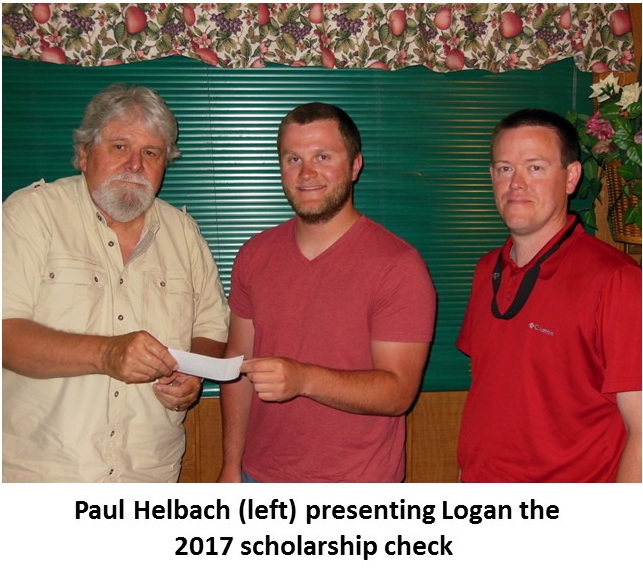 Click on Past Recipients to see information on past recipients