2016 Scholarship Recipient
Trevor Keyler is a 2nd year PhD student under Dr. Tom Hrabik at the University of Minnesota, Duluth researching predator-prey interactions between freshwater fishes. His work has broadly focused on the foraging behavior of Midwest fish under varying environmental conditions including light intensity, water clarity and temperatures. Recent work has also investigated the low-light visual capabilities of popular fishes in Minnesota and Wisconsin as well as the treatment of barotrauma associated with deep-water trawls. Trevor is a Minnesota native and graduated from St. Olaf college in 2007. He conducted medical behavioral research before beginning graduate school in 2012. His interest in ecology began early on when he used to shadow his father in the field while conducting research on the timber rattlesnake in southeast Minnesota. This interest in ecology has been combined with his love of fish and he says he is lucky to be able to conduct research within the fisheries field. Trevor plans to enter into the academic world when completing his degree and plans to continue teaching undergraduates about biology and fisheries related science. His non-academic interests include fly fishing, cycling and photography. Trevor has spent many long nights fishing on the Brule with fellow graduate students awaiting the legendary Hex hatch. Trevor and his wife are expecting their first child in December this year.
Congratulations Trevor.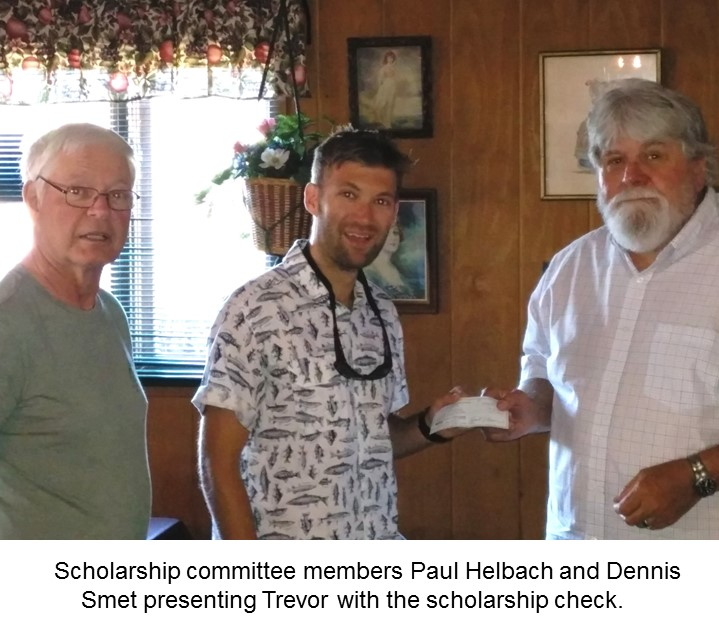 Click on Past Recipients to see information on past recipients